Who may bring a wrongful death claim?
Wrongful death claims are governed by the Texas Wrongful Death and Survival statute. The statute only allows recovery for a specific group of people: the surviving spouse, any surviving children, any surviving parents, and the deceased's estate.
While these categories may seem simple, there are several issues associated for each. For example, a surviving spouse includes not only a spouse by formal marriage, but also a spouse by common law marriage. For children, a suit can be brought by natural and adopted children, but not by step-children. For parents, suit can be brought by natural and adoptive parents, but not by step-parents, foster parents, or others who raised the child without going through the formal adoptive process.
You may notice some significant omissions. Sadly, a sibling may not bring a wrongful death claim even though the loss of a sibling can be devastating. Similarly, grandparents are not listed in the statute and cannot bring wrongful death claims.
Holding Wrongdoers Accountable
Learn more about car insurance in Texas and what you can do to avoid common accident claim mistakes with these free resources.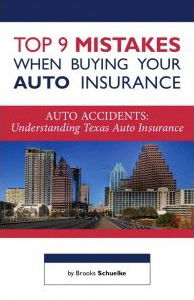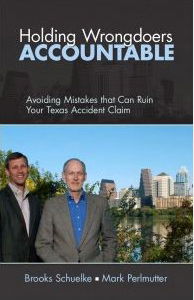 Brooks Schuelke was a huge asset. I wholeheartedly endorse Mr.Schuelke without a moment's hesitation.
-Sara Hickman
FREE CONSULTATIONS. NO FEE UNLESS YOU WIN