Hours of Operation - Fatigued Drivers
One huge risk factor is fatigued drivers. In many cases, truckers and trucking companies don't get paid for down time. Thus, there is an incentive for both truckers and the trucking companies to have the drivers drive as long and as hard as possible.
The problem is so pervasive that the Federal Motor Carrier Safety Admininistration has developed a comprehensive set of regulations setting limits on how long truckers can drive and how many hours they must be off the clock before returning to the road.
Federal regulations also require truckers to maintain logs that document the hours that they were working or not working.  Sadly, in many cases these records are altered.  In fact, some drivers even maintain two logs so that they may attempt to drive twice as many hours as the law allows.
But even if the driver follows the hours of operations regulations, there may still be problems with fatigued drivers.  For instance, some drivers may not be up to driving the maximum number of hours allowed.  Other drivers may have long commutes that are excluded from the hours of operation regulations, but which create an unsafe situation.
Holding Wrongdoers Accountable
Learn more about car insurance in Texas and what you can do to avoid common accident claim mistakes with these free resources.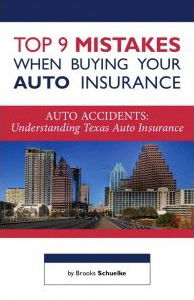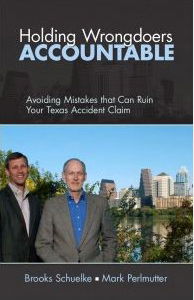 Brooks Schuelke was a huge asset. I wholeheartedly endorse Mr.Schuelke without a moment's hesitation.
-Sara Hickman
FREE CONSULTATIONS. NO FEE UNLESS YOU WIN