Basics of Truck Accident Claims
Trucking accident claims are not simply "BIG" car wreck cases. They are governed by complicated theories and require significant investigation. If your attorney does not have experience with trucking accident claims and is treating the cases the same as a regular car wreck case, the attorney is likely not maximizing the value of your case.
Negligence claim against the driver.
The first part of the claim is similar to a car wreck claim.  And that initial question is, "How was the driver negligent?  What did the driver do that fell below the standard of care?"  The answer to that question can take many forms.  Perhaps the driver failed to yield the right of way, ran a red light, made an unsafe lane change, or rear-ended another driver.
Employer liability
The second issue is whether an employer has liability for the wreck.  In most jurisdictions, if the driver was negligent and working within the course and scope of his employment for a company, then the company is also liable for the driver's conduct.
The more difficult issue in trucking cases is whether the trucking company has its own liability based on its own conduct.  For example, the trucking company may be liable for its negligent hiring, training or retention of a truck driver.  A trucking company may also be liable for failing to properly maintain or inspect its vehicles.  Or a trucking company may be liable for encouraging unsafe driving practices.    These are issues that are not present in most car wreck claims, and they're the start of issues that differentiate trucking cases from typical car wreck cases.
Violations of the Federal Motor Carrier Safety Regulations
The Federal Motor Carrier Safety Regulations are a comprehensive set of rules that regulate the trucking industry.  Most trucking cases will involve one or more violations of the various FMCSR regulations.
Commercial Driver's License Regulations
Truckers are required to maintain Commercial Driver's Licenses.  Individual states have various commercial driver's license manuals that set out additional rules and regulations that truckers must follow.  Again, most trucking cases will involve one or more violations of the applicable CDL manual.
Destroyed or Missing Records
Unlike regular car wreck cases, trucking cases may be very document intensive.  Trucking companies are required to keep extensive documents to prove that the company and its drivers complied with the various regulations.  It seems that most trucking cases involve some issues about these documents being destroyed or missing.
Holding Wrongdoers Accountable
Learn more about car insurance in Texas and what you can do to avoid common accident claim mistakes with these free resources.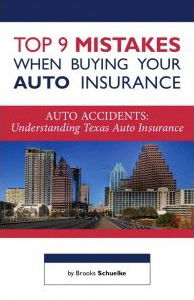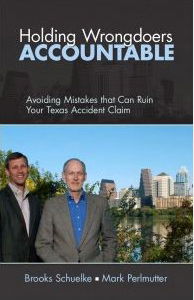 Brooks Schuelke was a huge asset. I wholeheartedly endorse Mr.Schuelke without a moment's hesitation.
-Sara Hickman
FREE CONSULTATIONS. NO FEE UNLESS YOU WIN