What types of injuries can cause traumatic brain injury?
There are four main categories of injury that may cause traumatic brain injury: toxic injuries, penetrating injuries, closed head injuries and anoxic injuries.
1. Toxic injuries are the result of exposure to chemicals. The chemical agent crosses the blood-brain barrier, killing brain cells.
2. Penetrating injuries damage the brain's neurons. Examples include gunshot wounds and other injuries that leave an object embedded in the skull.
3. Closed head injuries result when the brain suffers an impact or is whiplashed from side to side, front to back or both, causing fluid buildup, pressure and other neurological changes.
4. Anoxic injuries are the end result of oxygen starvation and cause brain cells to die.
LEARN MORE ABOUT BRAIN INJURIES:
Holding Wrongdoers Accountable
Learn more about car insurance in Texas and what you can do to avoid common accident claim mistakes with these free resources.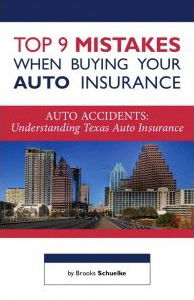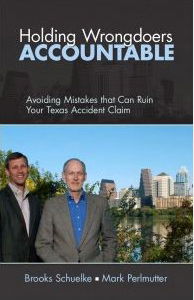 Brooks Schuelke was a huge asset. I wholeheartedly endorse Mr.Schuelke without a moment's hesitation.
-Sara Hickman
FREE CONSULTATIONS. NO FEE UNLESS YOU WIN