What Are The Effects Of A Brain Injury?
There are generally two types of brain injuries:  mild and severe  (though no brain injury is mild to you when you or a family member is the one with the injury).
Generally speaking, a mild brain injury may involve no loss of consciousness or a short loss of consciousness (perhaps less than thirty minutes).  Typical symptoms might be confusion, headaches, irritability, mood swings, difficulty coming up with thoughts or words, or other cognitive issues.   And these injuries shouldn't be minimized because they are termed "mild" injuries.  In many cases, a "mild" brain injury will have a drastic effect on you and your loved ones.  Additionally,many cases of mild brain injury are undiagnosed and untreated.  In fact, they may not even show up on a CAT scan or MRI.  As a result, injured persons may have a more difficult time thinking or families may find themselves fighting more without really understanding why.  If you're involved in a wreck, it's critical that you take a hard and honest look at the symptoms to help determine whether you might have a brain injury that needs treatment.
A severe brain injury is generally associated with loss of consciousness for more than thirty minutes.  A person with a severe brain injury may experience many of the same symptoms as a person with a mild brain injury, though the degree of the symptoms might be greater.
LEARN MORE ABOUT BRAIN INJURIES:
Holding Wrongdoers Accountable
Learn more about car insurance in Texas and what you can do to avoid common accident claim mistakes with these free resources.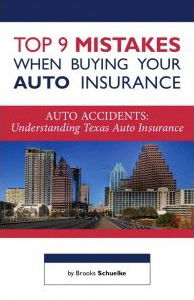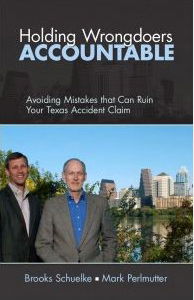 Brooks Schuelke was a huge asset. I wholeheartedly endorse Mr.Schuelke without a moment's hesitation.
-Sara Hickman
FREE CONSULTATIONS. NO FEE UNLESS YOU WIN