How Can A Head Injury Be Treated?
If you have a head injury, a number of options may exist for the treatment of your injury.
If the injury isn't severe, then the only "treatment" that might be needed is time.  Many brain injuries heal with the passage of time.
If your injury doesn't heal with time, then your neurologist may recommend cognitive therapy --- physical therapyy for the brain.  There are two main functions of cognitive therapy.  Initially, your neurologist and therapist will try to help you regain the functions that you are able to regain.
But in many instances, you might not be able to regain functions.  In those instances, the cognitive therapist will help teach you ways to cope with the loss of the functions that you can't regain.  For instance, if you have difficulty remembering tasks, the cognitive therapist might teach you different methods to remember tasks that need to be done.
But the most important thing to remember with head injuries is to seek treatment.  The head is the most fragile and most important part of your body.  If you think you have any type of head injury at all, seek treatment from your physician or a neurologist as soon as possible.
LEARN MORE ABOUT BRAIN INJURIES:
Holding Wrongdoers Accountable
Learn more about car insurance in Texas and what you can do to avoid common accident claim mistakes with these free resources.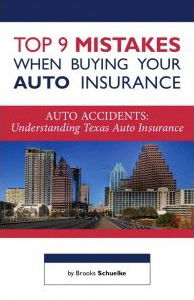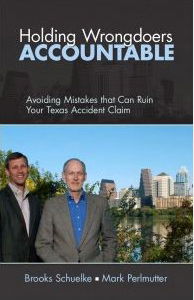 Brooks Schuelke was a huge asset. I wholeheartedly endorse Mr.Schuelke without a moment's hesitation.
-Sara Hickman
FREE CONSULTATIONS. NO FEE UNLESS YOU WIN