How Do I Make An Uninsured/Underinsured Motorist Claim?
Initiating your uninsured/underinsured motorist claim is not difficult. First, you will need to set up the claim. The easiest way to do this is to call the claims number your insurance company provides. This should be on your insurance card or you can find it on the Internet.
The insurance company will then begin investigating your claim. They will send you release forms in an effort to get information. These will likely include a release that will allow them to get your medical records and your payroll records.
You must be careful in filling out these forms. Most of the insurance company forms allow insurance companies to obtain more information than they need and than they should be allowed to obtain. Properly navigating this process is one of the more important reasons to hire an attorney in your claim.
After you complete treatment and the insurance company obtains all of your records, then you will begin negotiating your claim. Remember, while this is your own insurance company, they are still your adversaries in this process. Do not trust what they tell you, and do not think you can rely on the, for advice on how to proceed or go forward in your claim.
LEARN MORE ABOUT AUTO ACCIDENTS
LEARN MORE ABOUT UNINSURED/UNDERINSURED MOTORIST COVERAGE
Holding Wrongdoers Accountable
Learn more about car insurance in Texas and what you can do to avoid common accident claim mistakes with these free resources.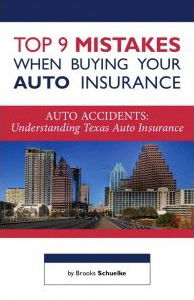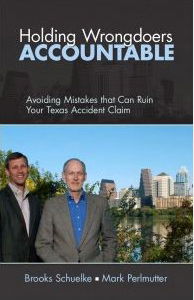 Brooks Schuelke was a huge asset. I wholeheartedly endorse Mr.Schuelke without a moment's hesitation.
-Sara Hickman
FREE CONSULTATIONS. NO FEE UNLESS YOU WIN