Austin Boating Accident Lawyer
Boating While Intoxicated & Other Ways To Get Sued While Boating
Like many of you, my family spent part of the Father's Day Weekend boating.  While we were out, we saw a number of concerning things:  people jumping off of cliffs (without life jackets, of course), drunk passer-by urging the cliff jumpers on (though this did provide a learning moment for my kids about peer pressure), and a group of guys carrying another guy up the bank of the lake  (I'm not sure what happened there).  Read More...
Lake Austin Named A Top Boating Destination; But Be Safe While You're There
Discover Boating recently named Lake Austin as one of the top boating destinations in the country. In ranking Texas as the second best boating state in the country (behind Florida).
Memorial Day Weekend traditionally kicks off Austin's boating season, which promises to be especially good this year since Lake Travis and other area lakes are finally full. Unfortunately, it seems like every Memorial Day weekend also brings with it at least one serious boat crash that results in serious injuries to those involved.
Holding Wrongdoers Accountable
Learn more about car insurance in Texas and what you can do to avoid common accident claim mistakes with these free resources.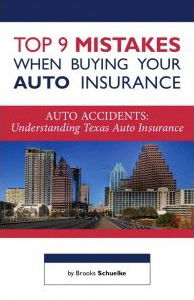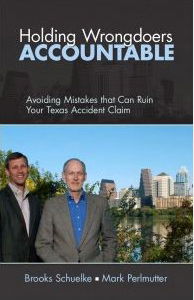 Brooks Schuelke was a huge asset. I wholeheartedly endorse Mr.Schuelke without a moment's hesitation.
-Sara Hickman
FREE CONSULTATIONS. NO FEE UNLESS YOU WIN