Texas Farm Bureau & Texas Department Of Insurance Trying To Take Away Important Rights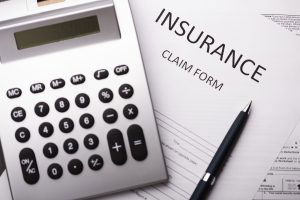 I've seen a lot of questionable conduct by insurance companies, but the latest proposal may take the cake.
Texas Farm Bureau is now petitioning the Texas Department of Insurance to allow it to offer a "discount" to its home insurance customers in exchange for customers giving up their rights to a fair trial of any dispute.
But the good folks at Texas Watch have been trying to find out the details on this backroom deal and have come up with some details about the proposal.
First, the proposal tries to take away customers' rights by requiring mandatory arbitration clauses.  Under the provision,
all disputes would go to mandatory, binding arbitration;
the insurance company has already selected the arbitration company (in essence, the private judge hearing your case);
the insurance company pays for the judge; and
the results are secret.
Gee, if your dispute is decided by a judge hand-picked by the insurance company and paid by the insurance company, I wonder how the results will come out?  You already know the likely answer to that.  That's why several states forbid these types of arbitration clauses in insurance policies.
But what do you get for giving up those rights?  According to the proposal, homeowners are supposed to get a discount on their premiums.
But lo and behold, what did Texas Watch undercover when they filed open records requests with the Texas Department of Insurance?  That the "discounts" appear to be conveniently equal to the amounts that Texas Farm Bureau has already raised rates.  These types of bogus discounts — raising the price and then saying you're offering a discount — would likely be illegal in most other contexts.  But here, there's a real risk that the Texas Department of Insurance will approve them.
And don't think this is just about Texas Farm Bureau.  If this type of conduct is approved by the Department of Insurance, other insurance companies will likely follow suit. Yours could be next.
For 20 years, our personal injury clients have trusted us to help get them the benefits they deserve.