Back To School: Watch Out For Dogs & Dog Attacks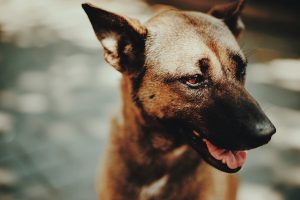 It's back to school time in Central Texas, and that means more kids walking and riding their bikes to schools. Unfortunately, it also means an increased risk that these kids will be attacked by dogs as the kids head to school or the bus stop.
Sadly, it has already started. Unfortunately, a teenager in San Antonio was on her way to her school bus stop when she was attacked by two dogs. Fortunately, the victim was helped by a couple of Good Samaritans, as one one driver stopped and fought off the dogs and another observer, who happened to be a nurse, helped render aid before the victim was taken to the hospital.
As I've stated before, these dog attacks are horrible. The victim often sustains significant physical injuries, but more importantly, the victim sufferes severe psychological injuries. Even in an attack where the physical injuries are minor, the victim usually has significant psychological injuries because people have deep rooted fears of large animals that are brought to the surface when people are attacked. Victims often suffer from post-traumatic stress disorder (PTSD), have trouble sleeping or concentrating, and have difficulty walking down the street in their neighborhoods.
As you send your kids off this year, make sure the kids are aware of their surroundings, especially if there are known dangerous dogs in your neighborhood. And if possible, have kids walk in large groups. Dogs are still pack animals and your kid being in a big pack can help reduce the risk of injury.
If you or a loved one has been injured by a dog bite or animal attack, please feel free t ocall us for help at (512)476-4944.
For 20 years, our personal injury clients have trusted us to help get them the benefits they deserve.