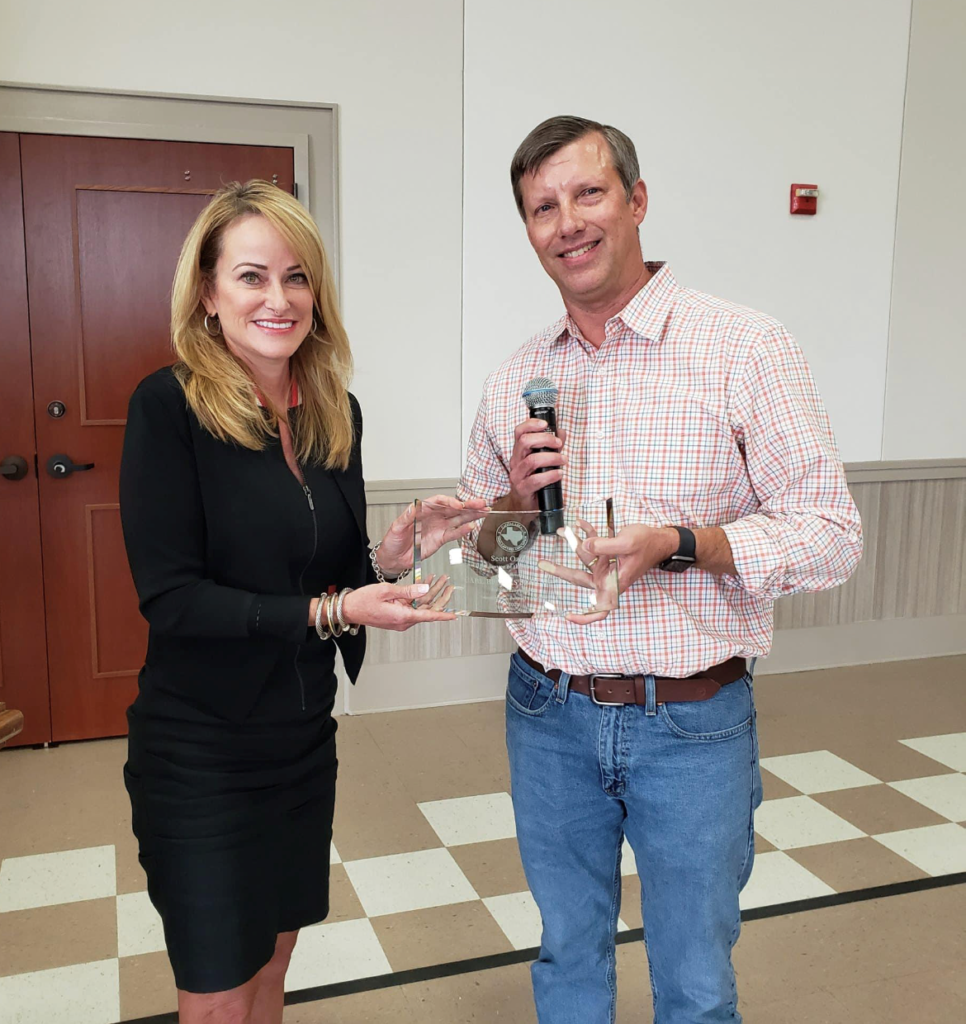 Yesterday, I was shocked and humbled to receive the 2020 Scott Ozmun Trial Lawyer of the Year Award from the Capital Area Trial Lawyers Association (and yes, it was delayed by Covid like most other things). The award is given annually to an outstanding attorney for his or her commitment to the law, their clients, and public service. I was obviously shocked and humbled to have received the award. (And if I had any inkling, I probably would have dressed a little nicer.)
Judge Ozmun was a hero to many of us. He was an outstanding trial lawyer, always willing to represent and help those folks needing it most. And his willingness to fight for the underprivileged extended beyond the courtroom and out into the community. He eventually chose to serve the public as a District Judge. He served as an outstanding jurist until 2009, when he lost his long battle with cancer. I consider myself extremely lucky to consider him both a colleague and friend.
For 20 years, our personal injury clients have trusted us to help get them the benefits they deserve.