We will help you with your serious personal injury case.
We're proud that we not only have a strong record of satisfied clients, but we also have a strong record of helping injured victims even when other lawyers have failed them.
Personal Injury Information Center
We have compiled information to help you understand the process of your personal injury case. Please contact us if you have specific questions or would like to move forward with a case against your insurance company.
If you have been injured, you want to know what you're in for. Here are some general rules that should help you with the basic understanding of the injury claim process.
---
Your Case Has Settled. What Now? How Are Settlement Proceeds Distributed?
You settle your case. What happens next? Because we have to make payments out of the check, we have to go through a multi-step process, which you can learn more about here.
---
Personal Injury Claims of Minors
In Texas, personal injury claims of minors are treated a little bit differently. Learn the difference here.
---
In many cases, there are two different costs for medical care: the list price and the price that the medical provider accepts as full and final payment for the bill.
---
Is a Company Responsible for a Wreck Caused by One of its Employees?
There are several situations where a company is liable for a wreck caused by its employee.
---
When Medical Bills Exceed Policy Limits
Insurance policies often come with limits, but what happens when your medical expenses exceed the policy limits? Learn about two potential courses of action here.
---
Can You Claim Money for Bills Covered by Health Insurance
A person filing a personal injury lawsuit may seek to recover medical expenses. Learn about the two very important issues that arise when insurance pays for medical expenses here.
PERSONAL INJURY INFORMATION CENTER
Holding Wrongdoers Accountable
Learn more about car insurance in Texas and what you can do to avoid common accident claim mistakes with these free resources.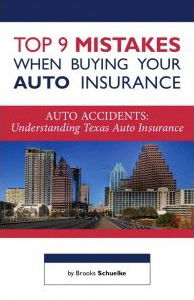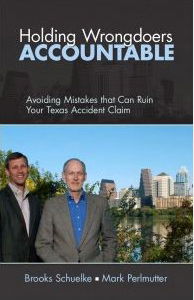 Brooks Schuelke was a huge asset. I wholeheartedly endorse Mr.Schuelke without a moment's hesitation.
-Sara Hickman
FREE CONSULTATIONS. NO FEE UNLESS YOU WIN