If a car wreck totals my new car, is the insurance company required to provide another new car?
If I have a new car and I'm in a collision, am I entitled to get another new car?
The answer in Texas, unfortunately, is no. Under the state of the law, the insurance company of the driver that hit you is only obligated to provide you with the value of the car, and in almost all cases that value of the car won't be enough to buy a new car.
It will be enough to buy you a car that is two months or six months or however old your car is, but the insurance company is under no obligation to provide you with a new vehicle, for your troubles.
As always, these are based on Texas law. If you're injured in a Texas wreck, feel free to contact us by the box on the page or by phone at (512)476-4944. If you're not in Texas, feel free to contact us, and we'll try to help you find an attorney in your state that can answer your questions.
AUTO ACCIDENT INFO CENTER
Holding Wrongdoers Accountable
Learn more about car insurance in Texas and what you can do to avoid common accident claim mistakes with these free resources.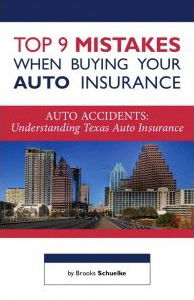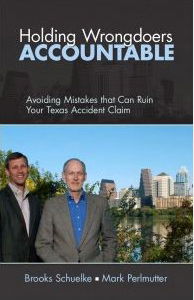 I would just like to say thank you all for doing such a great job on my case.  If I should ever need any legal help, you will be the first person I will call.
- Greg
FREE CONSULTATIONS. NO FEE UNLESS YOU WIN