Texas Uninsured/underinsured motorist frequently asked questions
Uninsured/underinsured motorist coverage is a type of insurance that you may buy when you purchase your own car insurance. It is designed to protect you when you are involved in an accident caused by a driver who doesn't have insurance or doesn't have enough insurance to fully compensate you for all of your injuries. If you purchased it, it provides coverage for you or anyone in your car when your car is involved in a wreck. It also covers you in almost unlimited circumstances as long as you are injured by an uninsured/underinsured driver — it can apply when you are in someone else's car, while you're a pedestrian, while you're riding a bike, or while you're sitting on your front porch.
Here are some of the most frequently asked questions about uninsured/underinsured motorist claims:
AUTO ACCIDENT INFO CENTER
Holding Wrongdoers Accountable
Learn more about car insurance in Texas and what you can do to avoid common accident claim mistakes with these free resources.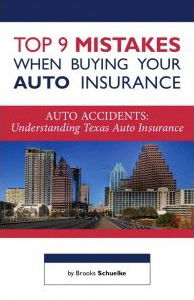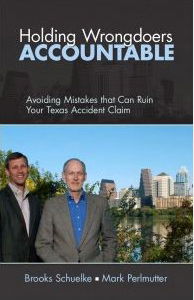 Brooks Schuelke was a huge asset. I wholeheartedly endorse Mr.Schuelke without a moment's hesitation.
-Sara Hickman
FREE CONSULTATIONS. NO FEE UNLESS YOU WIN