Don't let an innocent
mistake ruin your car
accident claim.
We are tired of seeing car wreck victims being taken advantage of by insurance companies, medical providers, and other lawyers. That's why we're doing what we can to help you avoid those problems.
Auto Accident Information Center
We have compiled information about what you can do after a car accident, as well as answers to some frequently asked questions we receive below. Please contact us if you have specific questions or would like to move forward with a case against your insurance company.
Car Wreck Property Damage Video FAQs
Our video FAQs cover topics such as: how to get compensation for your car and medical expenses, as well as how to acquire a rental car and who's insurance company will be responsible for these issues.
---
There are steps you should take at the scene and after the scene of the accident to ensure your interests and rights are best defended. Learn more about those steps here.
---
Car Wrecks — Auto Insurance Basics
Learn more about who is covered in an accident, what insurance limits are under Texas law, the benefits of Personal Injury Protection (PIP), and uninsured/underinsured motorist coverage.
---
Auto Accidents: Uninsured/Underinsured Motorist Frequently Asked Questions
Our Uninsured/underinsured motorist FAQs explain the coverage and its benefits, as well as the situations in which uninsured/underinsured motorist coverage will apply.
---
Car Wrecks: What Should I Bring To My First Meeting With A Lawyer?
When you are preparing to meet with your lawyer for the first time, there is documentation you should bring that will make the process run more smoothly. The more information you can present your lawyer the better. Learn more about what to bring to your meeting here.
AUTO ACCIDENT INFO CENTER
Holding Wrongdoers Accountable
Learn more about car insurance in Texas and what you can do to avoid common accident claim mistakes with these free resources.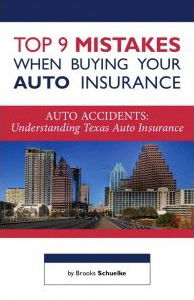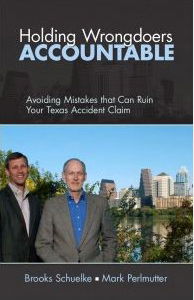 Brooks Schuelke was a huge asset. I wholeheartedly endorse Mr.Schuelke without a moment's hesitation.
-Sara Hickman
FREE CONSULTATIONS. NO FEE UNLESS YOU WIN