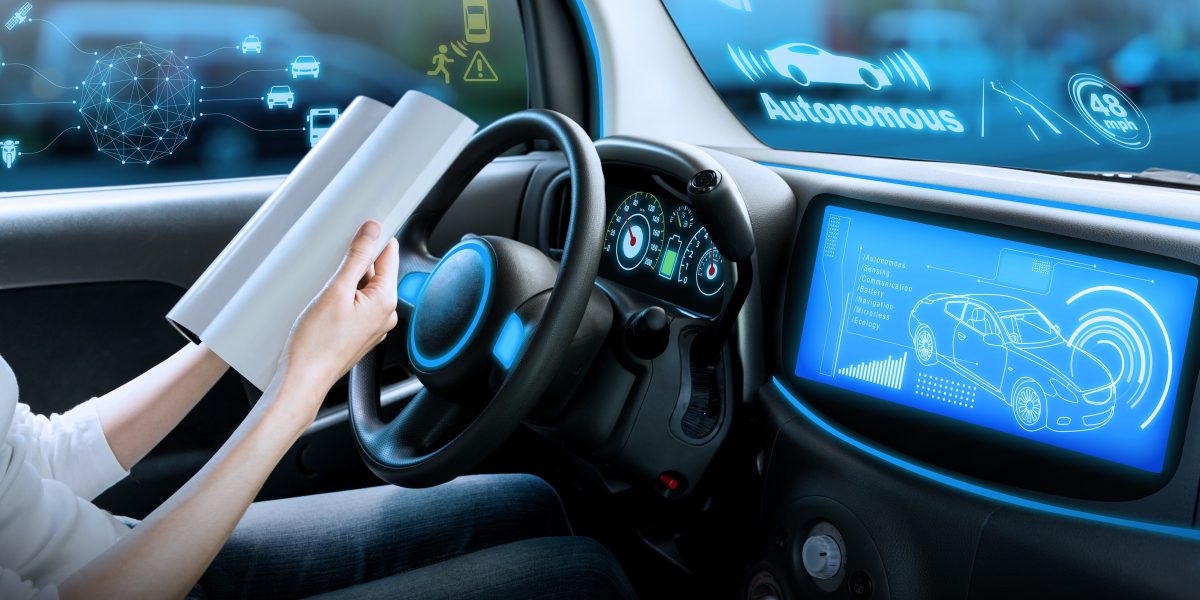 Uber Self-Driving Car Death — A Potential Law School Exam Question
By now, you've probably heard about the death that resulted from a car wreck involving an Uber self-driving car.  The tragic facts surrounding the wreck would make a great law school exam question.
What do I mean by that?  In law school, exam questions were designed to present as many complicating issues in a case as possible.  This situation presents a lot of interesting legal questions.
Here are the facts:
On Sunday night, Rafael Vasquez, an Uber test driver, was behind the wheel of an Uber Volvo XC90, which was driving in autonomous (self-driving) mode.  Elaine Herzberg stepped into the street while walking her bicycle.  The car hit Herzberg, killing her.
Interesting questions here
1) Who might be liable for the claim?
In Texas, there would be several potential parties who might be liable for the claim.
The "driver' of the car
The most obvious potential defendant in any car wreck case is the driver of the car.  In this case, the "driver" was Rafaela Vasquez.  While the car was in self-driving mode, the driver is there for protection.  A good case can probably be made that she didn't uphold her responsibilities, and that contributed to the wreck.
Uber
Another obvious potential defendant is Uber.  In this case, Uber may be responsible on several levels.
First, in Texas, a company has respondeat superior liability — it is liable for the negligence of its employees when the negligence is done while in the course and scope of the employee's employment.  Here, if Ms. Vasquez was negligent, then that negligence would likely be imputed to Uber.
Second, Uber would have its own liability for its own conduct.  In Texas, employers can also be negligent for improper hiring, training and supervision.  That is particularly applicable here.  At least one article notes that Ms. Vasquez had a sketchy driver's history.   Her history allegedly includes several prior driving violatios and even having had served jail time for attempted armed robbery.
Finally, Uber may have liability based on the technology in the car.  If Uber helped design the hardware or software running the car, and some failure of that software or hardware contributed to the wreck, then Uber would also likely have liability based on those failing.
Other hardware or software manufacturers
In this case, it appears likely that there was also a failure of the hardware or software involved so that it failed to detect a risk and failed to reduce the risk.  Articles have mentioned that the cars are supposed to be programmed to find pedestrians and potential hazards, even in the dark.  It appears that the car failed in that regards here.  If that's the case, then the hardware or software manufacturers likely have some liability as well.
2) Does Elaine Herzberg's negligence for not using a cross walk bar her claim?
Almost immediately after the wreck, people starting victim blaming here, arguing that Ms. Herzberg was responsible for the wreck because she didn't use the cross walk that was up the street.   If that's true, would it bar Ms. Herzberg's case?
Not in Texas.  Texas is a comparative responsibility state.  While Ms. Herzberg's conduct wouldn't necessarily bar her claim, it could reduce an award and even bar it in certain circumstances.  In Texas, a jury would start by being asked two questions.  One, did the negligence of the parties contribute to the wreck?  And two, the jury would be required to allocate a percentage responsibility amongst all of those parties the jury finds to be responsible.
Generally, if a jury finds Ms. Herzberg was negligent, then the reward would be reduced by the percentage of her responsibility.  For example, if the jury found Ms. Herzberg was one-third liable for the wreck, the ultimate award would be reduced by one-third.
Having said that, if Ms. Herzberg is found to be more than 50% responsible for the wreck, she would be completely barred from bringing a claim.
There are other potnetial issues, usch as the Uber insurance policy and what policies pay out how much oney.  But we may never know the answer to those questions.
For 20 years, our personal injury clients have trusted us to help get them the benefits they deserve.