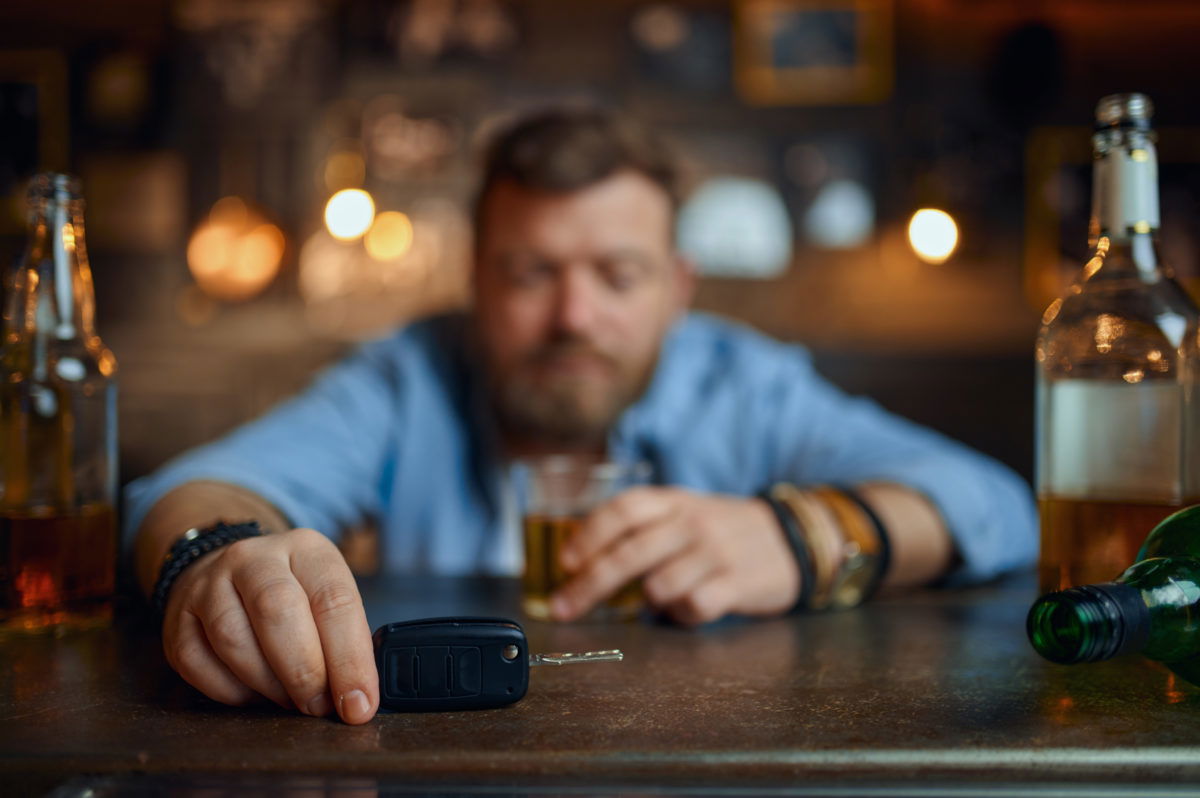 Drunk Driver Hits Car Carrying Family of Four in Recent Austin Car Accident
Drunk driving is dangerous; no one can dispute that. Despite the well-known dangers of driving under the influence, motorists continue to get behind the wheel after having too much to drink. In fact, there was a DUI accident in Austin not too long ago involving a family of four whose vehicle was hit by a man, who they claim, admitted to having just left a bar after drinking. 
According to a recent news report, the family, who lived in Killeen, was on their way home after traveling to Austin to take their children to the aquarium. On the way home, a driver hit them head-on while they were on Jollyville Road, in between the Mesa Park and Great Hills neighborhoods. The accident occurred at 4:11 p.m., and one of the parents called the police right away.
Based on the parents' report, the man who hit them was visibly drunk. While they were speaking to the other driver, he also admitted that he had just left the bar. However, the Austin Police Department did not arrive at the scene of the accident until almost 2.5 hours later. It wasn't until 6:35 p.m. that police arrived, at which point they allowed the allegedly drunk driver to leave. In response to community members' concerns about the long response time, the Austin Police Department explained that the need for officers at the SXSW festival meant that there were fewer officers available to respond to everyday calls, such as car accidents.
The family was not seriously hurt in the collision but reported that they suffered cuts and bruises, fractured wrists, and pulled muscles. However, the accident—as well as the fact that police didn't show up until more than two hours later—was undoubtedly a traumatic experience for the family. It's hard to imagine being involved in an accident and then needing to wait for police for two hours—let alone when there were children in the car.
Victims of an Austin DUI Accident May Have a Legal Claim Against a Drunk Driver
Being involved in a DUI accident isn't something that anyone plans on. Most people assume that, as long as they make sure that they are paying attention to the road and following all the traffic laws, they will be okay. But with drunk drivers, you can't know when to expect them. For example, few people would think about encountering a drunk driver at 4:00 p.m.
However, those who were recently hurt in a DUI accident can bring a personal injury lawsuit against a drunk driver. A personal injury lawsuit is very different than a criminal case, which seeks to punish a driver for breaking the law. Instead, a personal injury claim is brought by the victims of another's negligence in hopes of receiving compensation for their accident-related injuries. For example, accident victims often face many different expenses, including medical bills, the cost of future medical care, property damage, lost wages, and a decrease in earning capacity. On top of that, being in an accident can also cause emotional damages, which are broadly referred to as pain and suffering. 
Those who have questions about pursuing a DUI accident lawsuit should reach out to an experienced car accident lawyer for assistance. 
Schuelke Law is an Austin law firm that focuses on personal injury and wrongful death cases. The lawyers at Schuelke Law have more than 20 years of hands-on experience working hard to obtain fair compensation on behalf of their clients. They understand the frustrations that can come along with being in an accident, which is too often compounded by dealing with a difficult insurance company. The attorneys at Schuelke Law provide free consultations to all prospective clients, during which they will explain the recovery process, answer your questions, and give you an overview of what they can do to help. They will also handle all communications with the insurance company so victims can focus on what's important—recovering and spending time with their families. Schuelke Law attorneys can be reached through the firm's website at https://www.civtrial.com/.
For 20 years, our personal injury clients have trusted us to help get them the benefits they deserve.