Austin / I35 Trucking Accident Shows The Dangers Of I35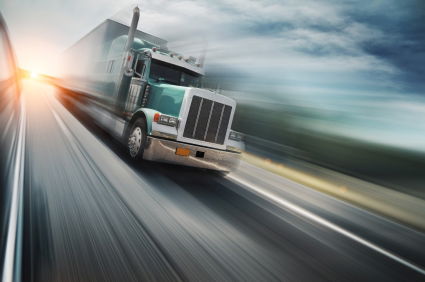 There was a tragic trucking accident yesterday on I35 near downtown.  Around 9:15 a.m., near the 6th-12th street exit on I35, a truck rear-ended another car, and likely caused a four car collision, though investigations are still underway.  Courtney Longbotham, of Waco, was killed and several others were seriously injured. 
The early reports have included speculation that the wreck was caused by the truck not recognizing that traffic was slowing in this area.  If that's the case, the wreck is a perfect example of the problems in this area of I35.    I have previously written about traffic studies finding that this part of I35 is among the worst roads for traffic in the country.  After all, the most shocking thing about this wreck may be that that it didn't occur at 5:00 on a week day during typical rush hour traffic; it occurred on a Sunday morning between 9:00 and 9:30. 
This area of road is dangerous, and all driving it need to be careful.  What are some things you can do while driving defensively to protect yourself?
Pay attention.  When you're driving on I35 through downtown, that's not the time to admire the beauty of Town Lake or the Capitol or to read those billboards.  It is critical to pay attention to be aware of what's going on around you.
Leave a buffer zone.  When traffic inevitably slows or comes to a stop, don't get up right on the bumper of the car in front of you.  Instead, leave a buffer.  Make sure there is space between you and the vehicle in front of you.  Being hit from behind is bad enough, but then being pushed into another vehicle only makes it worse.
Keep an eye on your rear-view mirror.  If traffic is slowing, it might be time to find an opportunity to glance into your rear-view mirror.  If you can see someone about to hit you, you might have an opportunity to take an evasive action. 
Just be aware of how bad this stretch of I35 has become.  Every hour is now rush hour for the stretch of I35 that runs through downtown Austin, and it's important to always be on the lookout for yourself and others.
For 20 years, our personal injury clients have trusted us to help get them the benefits they deserve.