An Example Of An Insurance Company Trying To Chisel You On Your Personal Injury Claim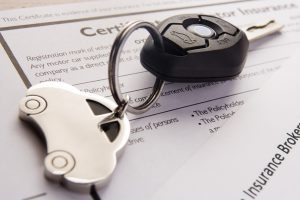 I had a maddening exchange with an insurance company this week, and it's an example of why an injured person needs to hire a good lawyer.
My client was seriously injured in a car wreck.  We had already settled with the other driver for the driver's policy limits, and we were making a claim on my client's underinsured motorist coverage.  My client had $30,000.00 of underinsured motorist coverage.
I felt that it was obvious that the claim was worth more than that so I prepared a settlement package and requested the insurance company to pay the $30,000.00 policy limits of the underinsured motorist coverage.  Earlier this week, I received the insurance company's response, and the adjuster had offered several thousand dollars less than the policy limits.
I called them today.  The adjuster asked me if I was going to make a counter-offer.  I told her that I wasn't because the claim was worth more than the $30,000.00.  The adjuster then agreed — she too valued the claim at more than the policy limits — and that she would be writing a check for the entire $30,000.00 today.
If the insurance companies know that the claim is worth the policy limits, why not just offer that in the first place?  Because they know some attorneys will advise their clients to accept the offer.
That just drives me crazy.  Instead of properly representing their clients, some lawyers will be afraid to stick to their guns and file a lawsuit, resulting in their clients settling claims for less than the case might be worth.
Unfortunately, there's not a good way for clients to know when hiring their lawyer whether their chosen lawyer who will fully represent their interests.  But the insurance companies know.  They keep databases of what attorneys like to settle cases, what attorneys settle too cheaply, and what attorneys will fight tooth and nail.
I hope you're never in a wreck or are injured as a result of someone else's conduct, but if you are, I hope you get a lawyer really willing to protect your rights.
For 20 years, our personal injury clients have trusted us to help get them the benefits they deserve.