Brooks Schuelke has been handling civil litigation matters since 1995.
Our experience makes us different. A significant portion of Brooks's prior practice was devoted to legal malpractice claims suing lawyers when they screw up.
This gives us a different perspective on what it means to provide quality legal services and to serve clients.
Why hire Schuelke Law?
We're respected by our peers. Brooks was the 2013-2014 president of the Capital Area Trial Lawyers Association, Central Texas's largest association of trial lawyers. He has served on CATLA's executive committee for several years. In 2020, CATLA awarded Brooks with the Judge Scott Ozmun Trial Lawyer of the Year award. Brooks is also proud that his clients have included a number of lawyers or family members of lawyers, those who know quality legal services when they see it.
We also write and speak about the law. Brooks has written or edited a number of different articles and papers about litigation issues. In the last few years, he has given numerous continuing education speeches to lawyers across the state (and country) on issues relating to lawyer ethics and uninsured/underinsured motorist claims.
Brooks is a diehard Longhorn. He graduated from the prestigious
University of Texas Business Honors Program in 1992 and received his
J.D. with honors from the University of Texas School of Law in 1995.
Brooks is also very active in the community. On the legal side, he has served on numerous public service committees, such as the Austin Young Lawyers Association, Austin Bar Association and the Texas Young Lawyers Association.
He also stays busy outside the legal field. Brooks is proud to be one of three founders and an initial board member of Justice For Our Neighbors-Austin (opened in 2014), a legal clinic that provides free or low-cost legal services to immigrants.
Brooks is also an active volunteer for many organizations, including the Seedling Foundation, which provides mentors to children whose parents are incarcerated.  For the last thirteen years, Brooks has served as a mentor, typically spending one lunch hour every week or so during the school year meeting with his mentees (now with obvious exceptions for Covid).
Brooks has also helped set up and serve in the First United Methodist Church Pickle Elementary Book "Sale".  Brooks and his wife helped start and still actively volunteer in the program, which collects books and distributes them to children at Pickle Elementary in East Austin.  Over the years, the program has distributed over 50,000 books to the kids.  Brooks has been at every distribution day except one (due to an uncooperative defense lawyer).
Brooks is also the current United Methodist Church Capital District Lay Leader, helping oversee the 50+ United Methodist churches in the Austin area. As part of that work, he has worked extensively on mission projects both in Austin and around the world, including helping to create a long-term partnership with a health clinic and school in the West African village of Diecke, Guinea.
Recently, Brooks has spent significant time on the redevelopment of Parker Lane United Methodist Church. After this church closed, the church entered into an innovative partnership with Foundation Communities to use the property to create an affordable housing project.
In the past, Brooks has served on the board of directors for the Wild  Basin Wilderness Preserve, including serving two terms as president of the board. He is also an alumnus of Leadership Austin (Class of 2006).
Brooks and his wife, Heather, have two children, Kennedy and Ryan, and the family has struck gold in the college choice area. Ryan is studying marine biology and playing baseball at Hawaii Pacific University on Oahu. And Kennedy, after graduating with her BS in Health and Human Services and a BA in Dance from Loyola Marymount University in Los Angeles, has joined her brother and is in the Hawaii Pacific University Doctorate of Physical Therapy program. The family also has a well-loved (and spoiled) dog.
To learn more about Brooks, his family, and things important to us, feel free to view our past firm newsletters.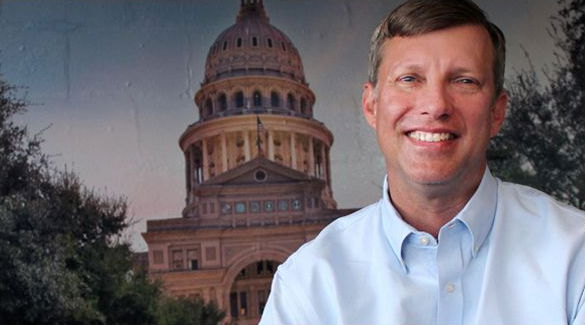 I pride myself on explaining things to clients. If clients don't understand something about their claim, they can't make good decisions. We try to explain things in details during meetings and in correspondence. We want you to know and understand what's going on.
-Brooks Schuelke
Holding Wrongdoers Accountable
Learn more about car insurance in Texas and what you can do to avoid common accident claim mistakes with these free resources.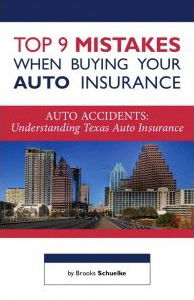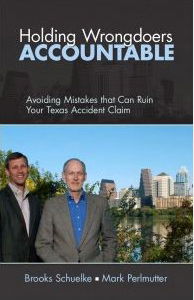 We handle the insurance companies so you can have your life back.

Books Schuelke was a huge asset. I wholeheartedly endorse Mr. Schuelke without a moment's hesitation.
- Sara Hickman
FREE CONSULTATIONS. NO FEE UNLESS YOU WIN