Your personal injury case is different.
Don't settle for less
no fee unless you win

We handle the insurance companies so you can have your life back.

When we offer a free consultation, we mean one with a lawyer. A lawyer with experience who is focused on you, your case, and doing what is right for your situation. We don't have screeners to march the masses in and out of our office. We don't try to force you into a quick settlement or forget about you as soon as you become a client.
Holding wrongdoers accountable
Whether pursuing a personal injury claim or defending an unjust suit, our ultimate goal is holding wrongdoers accountable. We work hard to ensure that the insurance companies or others who hurt you do not take advantage of you.
Serious Personal Injury Don't settle for less no fee unless you win talk to an attorney You have entered a minefield. We can provide the map to get you out. If you or a loved one have been injured, you face potential exploitation at every turn.  Insurance companies, medical providers, and even other personal injury…
Read More
Sorry, we couldn't find any posts. Please try a different search.
For 20 years, our personal injury clients have trusted us to help get them the benefits they deserve.

Start with a free consultation.

You will talk to an attorney, not a screener.

Work with an experienced attorney.

You will work with an attorney who has extensive knowledge of personal injury law.
Build your best case.

We will always listen and work toward the most positive outcome based on your situation.

Have peace of mind.

We handle the insurance companies. You never pay a fee until your case is successful.
Insurance companies won't tell you:
We have represented clients in malpractice cases against other attorneys and clients who are suing insurance companies for fair compensation. We know how to maximize recovery and how to avoid mistakes other lawyers might make. We have seen how both sides operate first hand.
Settlements for auto accident victims are
40% Higher
with an attorney
Insurance payouts to people injured through negligence are
3.5x Higher
with an attorney
You have one chance to earn
maximum
recovery
for your injuries & suffering
Put an experienced personal
injury lawyer in your corner
Not all injuries are the same, and everybody has different needs. You know that and your attorney should too. We aggressively pursue a fair recovery for you to the fullest extent allowed by law. We do not seek more than the law allows, brag about our successes at the expense of others, or gratuitously offend the opposition. We have found that such short-sighted tactics often result in retaliation, unnecessary expense, and needless delays.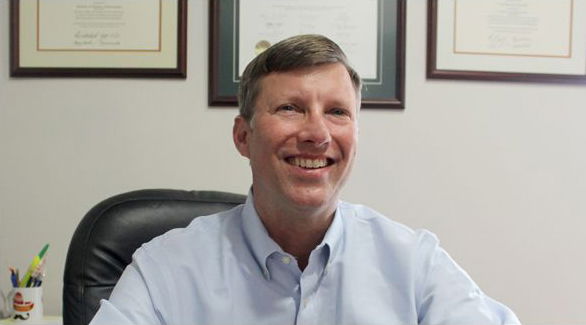 I pride myself on explaining things to clients. If clients don't understand something about their claim, they can't make good decisions. We try to explain things in detail during meetings and in correspondence. We want you to know and understand what's going on.
- Brooks Schuelke
Holding Wrongdoers Accountable
Learn more about car insurance in Texas and what you can do to avoid common accident claim mistakes with these free resources.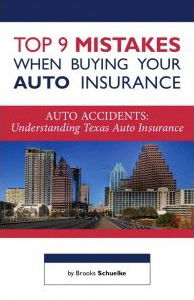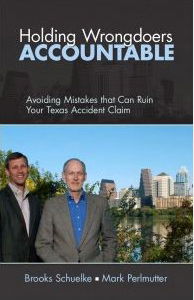 Results matter
For 20 years, the personal injury attorneys at Schuelke Law have been helping accident victims and their families recover damages and get their lives back. Get the benefits you deserve. Get the respect you deserve. Contact Schuelke Law now and setup an appointment. We are dedicated to improving the public perception of lawyers, one client at a time.

Brooks Schuelke was a huge asset. I wholeheartedly endorse Mr.Schuelke without a moment's hesitation.
-Sara Hickman
FREE CONSULTATIONS. NO FEE UNLESS YOU WIN
There are three requirements in every personal injury claim. 1. Liability To prevail on your personal injury claim, you must show that the defendant – the person you're suing – is liable for the claim. That means you must show that the other person did something wrong that caused your harm. Most personal injury cases…
Drunk driving is dangerous; no one can dispute that. Despite the well-known dangers of driving under the influence, motorists continue to get behind the wheel after having too much to drink. In fact, there was a DUI accident in Austin not too long ago involving a family of four whose vehicle was hit by a…